Introducing Brokkr
---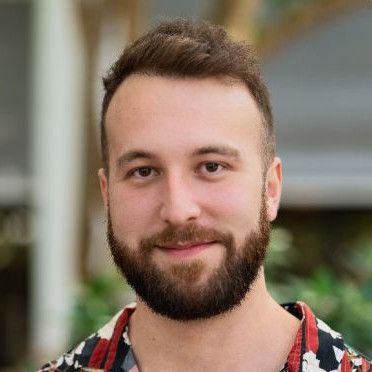 Ariel Deschapell
Brokkr | Hydra Host's High-Performance Computing Marketplace
Today the Hydra Host team is excited to announce Brokkr, a two sided marketplace for high-performance computing. The Brokkr platform aims to connect users with an extensive network of computing resources, offering unparalleled optionality and flexibility when it comes to compute heavy workloads. From scientific research and data analytics to artificial intelligence development and simulations, Brokkr matches users with the power they need to tackle complex tasks efficiently and effectively.
"Brokkr" is a reference not only to the platform's function as a compute brokerage or marketplace but also to the mythological Norse figure, known as a skilled blacksmith and metalworker. This intentional terminology emphasizes Hydra Host's focus in designing and building Brokkr: enabling the provisioning of bare metal servers from any data center, anywhere.
By addressing bare metal provisioning, Brokkr paves the way for aggregating compute resources from providers worldwide, irrespective of size, location, or existing provisioning or API availability. For end users, this translates to a gateway and the first genuine marketplace for compute. For data centers, it enables them to monetize and optimize infrastructure utilization by joining the Brokkr network with no need for provisioning expertise or marketing prowess.
Understanding the Benefits of High-Performance Computing with Brokkr
High-performance computing is swiftly emerging as a vital instrument across industries, from scientific research and engineering to financial modeling and artificial intelligence. Yet, these computing resources are capital-intensive, and sourcing, acquiring, and maintaining them can be an intimidating undertaking for many organizations. In practice, this often means navigating disparate supply chains and providers or becoming excessively dependent on a single provider. Brokkr introduces a novel approach by furnishing a centralized marketplace where users can effortlessly access and provision high-performance computing resources.
Brokkr allows you to harness a growing network of providers and data centers to find the best match for your specific computing needs. Regardless of the provider you choose, there's no need to concern yourself with managing multiple accounts, billing, or learning and integrating new APIs. Hydra Host standardizes all these aspects to minimize operational overhead and ensure a smooth and vendor-neutral experience for users.
Hosting has been largely monopolized by a few major hyperscaler providers for over a decade. However, in the past few years, the landscape has been changing. A rapidly evolving digital environment has amplified the need for dramatically more compute, and compute in more places than ever before. From the unprecedented demand for cost-effective GPUs for AI/ML workloads to an escalating focus on edge computing and optimized latency, the hyperscalers are struggling to keep pace.
This situation stems from the inherent unsustainability of the hyperscaler model, which has been living on borrowed time. By creating isolated ecosystems and maximizing vendor lock-in, they've endeavored to insulate themselves from competition and camouflage this simple reality: compute is a commodity, and ought to be treated as such.
The Brokkr platform seizes this evolving shift in the industry by offering a distributed alternative to the hyperscaler model, thereby enabling independent providers with unique insights and localized advantages to bring them to the table. With Brokkr, users seeking the highest performance, lowest cost, or least latency compute for their respective use cases will be able to discover and provision it seamlessly, from anyone and anywhere.
The key to Brokkr lies in our growing network of data center partners. While there are a plethora of multi-cloud platforms and hosting solutions available, none of them permit independent data centers to easily offer and monetize their resources. Brokkr bridges this gap by incorporating bare metal provisioning capabilities, an essential step towards commoditizing compute. From the outset, our focus has been to support independent data centers, enabling them to concentrate on their core competency, i.e., setting up and maintaining physical hosting infrastructure, by resolving provisioning and customer acquisition challenges.
Through our dialogues and industry research, we've interacted with several independent data centers and gained a first-hand glimpse at emerging industry trends poised for acceleration. This includes the modular DCs established and managed by one of our partners, EnergyX. Their approach allows for industry-leading construction and setup times, and the flexibility to deploy to any location with superior economic factors, such as latency, power cost, or environmental cooling. Brokkr aspires to make innovative approaches like EnergyX's accessible and transfer the advantages they offer over traditional hyperscaler resources directly to end users. If you're a data center or a supplier of computing, we welcome you to discuss listing your resources on Brokkr.
Brokkr is still in its initial stages, and there's lots of work to be done. We're looking for early testers to help us iterate quickly and effectively. Below is a list of features currently on our roadmap, which you can expect in the comings weeks and months:
A growing list of inventory from our hardware providers
Fine-grained filtering and search capabilities to allow users to easily find the specific compute resources they need based on performance, cost, and latency requirements.
Supply chain visibility: It's no surprise GPUs are in high demand, with most high-end models like the new H100 being sold out before they hit the import docks. Currently, buyers of high-end computing resources face challenges in tracking the supply chain and availability of these resources, and often have to do so by juggling several email threads and contacting multiple vendors. We aim to address this problem in Brokkr by enabling suppliers to list upcoming inventory available for pre-order and enabling interested buyers to browse this upcoming inventory all on one centralized dashboard for shopping and pre-ordering.
Terraform provider: In addition to our web interface and API, we are developing a Terraform provider for Brokkr. This will allow users to easily provision and manage their compute resources using modern infrastructure as code patterns.
Advanced billing dashboard: We understand that managing and tracking billing can be a complex task, especially in the world of high-performance computing. But it doesn't have to be. With Brokkr we are working to provide an easy-to-understand high-level billing experience, with the ability to zoom in to any desired level of granularity for accurate tracking and analysis. Compare and project compute resource and pricing options, and gain insights into resource utilization and costs, all in one comprehensive dashboard.
Secure boot and other security add ons: To ensure the highest level of security for our users, Brokkr will provide secure boot capabilities and other features to ensure the hardening of critical workloads regardless of where they are deployed.
Spot market: Utilization is one of the biggest problems when it comes to high performance compute. High end hardware is a massive investment, and making sure the most is being made out of it is critical. That's why Hydra Host is planning on extending Brokkr with a spot market for interruptible workloads, tailored to high end GPUs, in 2024.
Getting Started: How to Join the Brokkr Community
For both data centers and end users, all Brokkr usage requires manual on-boarding with the aim of working closely with users to identify potential bugs and gather feedback for further improvement. Whether you're a data center or end users, you can get started by registering below.

The Hydra Host team is looking forward to rapidly improve on the Brokkr platform, and add more compute partners and inventory. Be among the first with us on this journey, and enjoy limited time access to extremely cost effective Hydra managed CPU resources, and Founder level engagement and support.